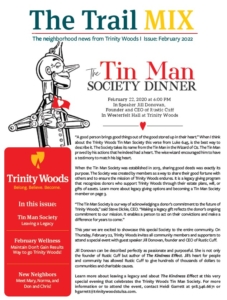 In This Issue:
Tin Man Society Dinner in February
Special guest speaker Jill Donovan will highlight this night that focuses on kindness through philanthropy. Learn more about leaving your legacy!
February Wellness
Celebration of Black History month by Chaplain Tisdale. Highlights from the Maintain Don't Gain Challenge. Valentine Celebration – Friendship, Community, and Love!
New Neighbors
Meet Mary, Norma, and Don and Chris!