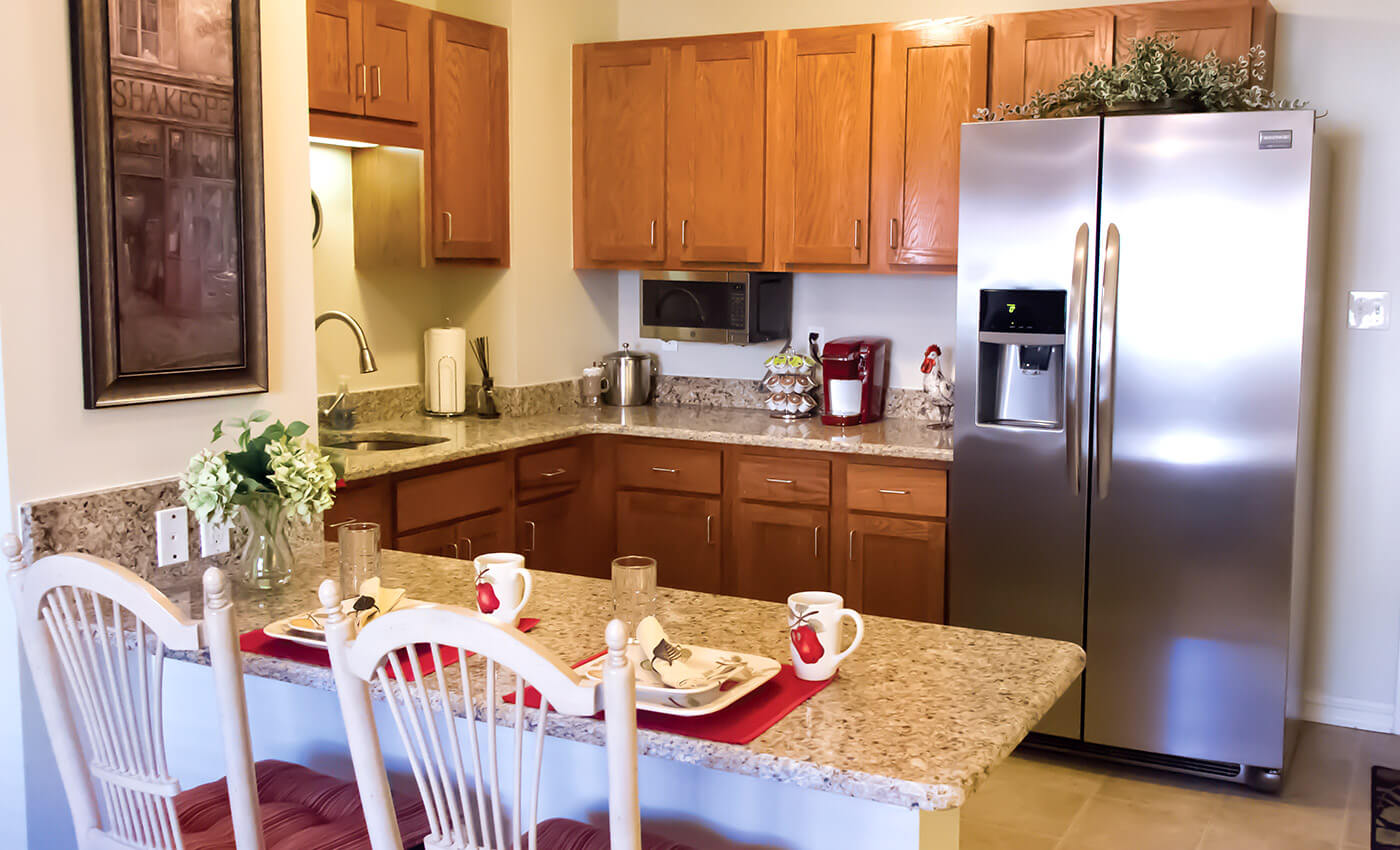 Felt House
A 3-story, private apartment building
1 Bedroom
1 Bathrooms
560 SQ. FT
Renovated in 2010, The Felt House is a 3-story, private apartment building. The residences in Felt House are 560 square feet and have one bedroom, walk-in closet, and kitchenette. Reserved parking spaces, 24-hour security, dining for breakfast, lunch and dinner, plus weekly housekeeping are included in the living arrangement.
Felt House

560 Sq. Ft. – 1 Bedroom / 1 Bath

One Time Membership Fee Options

90% refundable $69,500
50% refundable $53,000
Standard Plan $39,650
Non-Refundable $2,540

90% refundable $2,745
50% refundable $2,745
Standard Plan $2,745
Non-Refundable $3,260

Double Occupancy: Add $1,315
What is Included?
Services and Amenities
Trinity Woods is proud to offer a broad range of amenities and services so that you can expect a comfortable lifestyle. The campus was designed exclusively for creating an environment that is beautiful and pleasing. The top priority for every member of our staff is customer satisfaction.
Beautifully landscaped 40-acre campus
Walking paths and water features
Private dining and catering services
Three libraries
Member's Club room
Concierge service
Classrooms where professional instructors and lecturers present curriculum linked with the Seven Dimensions of Wellness and guest speakers address issues of interest
Overnight guest suite
Two beauty salons
On-site massage therapist
Wellness Nurse
24-hour security
Theater room
Member business center with personal mailboxes
Hobby Zone
Conference, private meeting, and game rooms
Postal service center
On-site Chapel and outdoor Prayer Labyrinth
Fleming Center auditorium