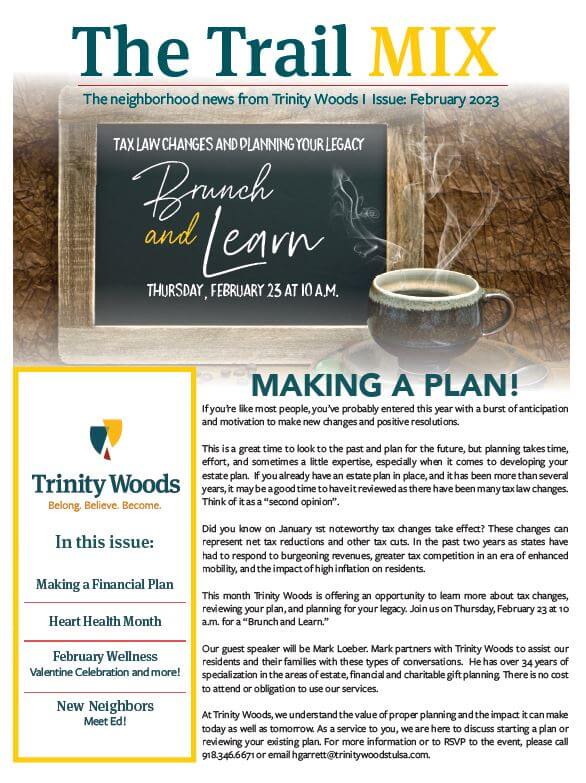 In This Issue:
New Year and Making A Plan!
This month we are hosting a "Brunch and Learn" with special guest Mark Loeber from The Advancement Group. Mark has over 34 years of experience in estate and charitable giving planning and regulations. A new year always brings new information about changes in tax laws and philanthropic guidelines. This seminar will be a great way to learn ways to save on taxes and make a plan for your legacy.
February is also Heart Health month – Lupina Fry, TW Wellness Nurse share some simple ways to improve your heart health.
We also announce the February STARS Employees of the Month – Emi and Irene!
February Wellness
We are excited to host the Tulsa Youth Symphony Chamber, a special book club and the annual Valentine Celebration of Friendship, Community and Love events. The Wellness Team also welcomes its newest team member Alison, the Spann Wellness Center Manager.
New Neighbors
Meet Ed! And this month there is a special story about Trinity Woods Health Care member Leroy, that you will not want to miss!