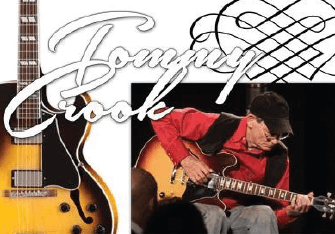 Eicher Thursday: Supper, Socializing, and Super Music!
Tickets required. Members are free. Guests are $7.
6:00 – 6:45 Buffet Supper & Socializing: Antipasto sandwich wrap and house-made chips with cannoli for dessert. Yum!
6:45-7:30 Program: Fiddler Shelby Eicher and his wife, singer Janet Rutland will share the stage with fingerstyle guitarist extraordinaire Tommy Crook. By age 11, Crook was a featured solo act on Porter Wagoner's touring show and was soon a regular on Leon McAuliffe's TV show in Tulsa. He also played in bands with David Gates, Leon Russel, J. J. Cale, and Jimmy Markham. Inducted
into the Oklahoma Music Hall of Fame in 2007, Crook plays using a unique style of finger picking and places his bass strings on the bottom two positions on his guitar.
Date
Apr 28 2022
Expired!
Category